Mia McKeehan
Realtor, RENE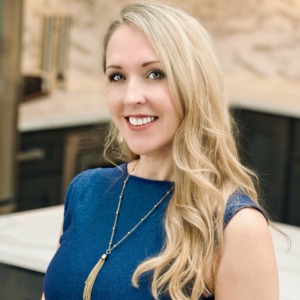 Award-winning agent Mia McKeehan keys into a wide range of her clients' needs, from the practical to the personal. Her sales agent, homeowner, and property investor experiences enable her to consider both sides of the negotiation table. And her honest and straightforward communication facilitates swift yet nuanced transactions.
Mia's effective skills as a Real Estate Negotiation Expert (RENE) allow her to serve a range of clients; second-home buyers, investors, and those relocating comprise just some of her clientele. Membership in the Institute for Luxury Home Marketing and the Florida Vacation Rental Management Association (VRMA) has familiarized her with working in golf course and master-planned communities, waterfront communities, beachfront and downtown condominiums, equestrian properties, and even raw land. Real estate stimulates and challenges Mia every day. She's a better agent for it and delivers all-around excellence, from her client respect and positivity to her timeliness and tech and design savvy.
Originally from Lake Placid, New York, Mia moved to Houston, Texas, when she was 14 years old. She graduated from Rice University with a B.A., is studying for her MBA, and has been a business owner since college. Mia's affinity for sales, management, and entrepreneurship, combined with her passion for people, made real estate a natural career choice for her. She learned the industry's ins and outs by working with a top-producing luxury sales team. Some of Mia's first transactions involved listing and selling investor properties, and she progressed to working with a top luxury agent before venturing out on her own.
Mia fell in love with Sarasota's beauty and moved here in 2009. She enjoys rollerblading, working out at Pure Barre, and enjoying Benderson Park and Legacy Trail. But Mia is also a lover of winter sports among beach-worshippers, and she's a big fan of downhill and cross-country skiing. Mia supports Booker High School's visual and performing arts program. Mia also loves architecture, design, and fashion.